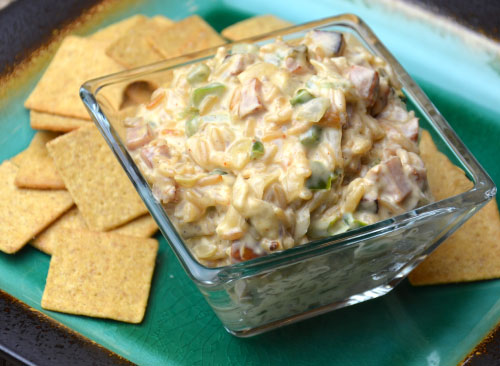 OMG! Jambalaya Dip
Ingredients:
1 tub OMG! - Onion Made Goodness Caramelized Onion Dip 8 oz. Smoked Sausage, small diced 1/2 medium Green Pepper, small diced 1 - 8 oz. Zatarain's Jambalaya Mix (You'll only need 1 Cup of prepared rice)
Directions:
Prepare Jambalaya mix as directed. While the rice is cooking, dice the green pepper and sausage. Saute the pepper and sausage on high heat until pepper is cooked. Set aside until the rice is ready. In the saute pan, add 1 cup of prepared rice and the tub of OMG! Dip. Stir all ingredients together and cook on medium heat for five minutes just to blend the flavors together. Serve with your favorite chips or crackers.
If you like your dip a little spicy, add some hot sauce or small diced jalapenos.
Pawleys Island Specialty Foods
1-888-406-9823
P.O. Box 1481
Pawleys Island, SC 29585

Copyright 2014 Pawleys Island Specialty Foods